Gallery wall lets you represent your distinct style in a big way and undoubtedly makes a stunning statement. You could choose to include a variety of decorative elements ranging from vintage art, mirrors, frames in varied shapes, accessories to introduce your personality. Play with considerable proportions and showcase what you passionately love.
Here are few tips building your gallery wall:
1. Art & Personal touches:
The real key to a stunning gallery is great art and fond memories you have carefully collected that personalizes each space. Make sure the frames you choose for your art are within the colour palette. Depending on the overall design and the creative output you desire, you can typically follow symmetry or mix and match. Make sure no piece is too far from all of the others. Keep the gaps between your pieces relatively even and at least 2 inches apart so the gallery doesn't look crammed.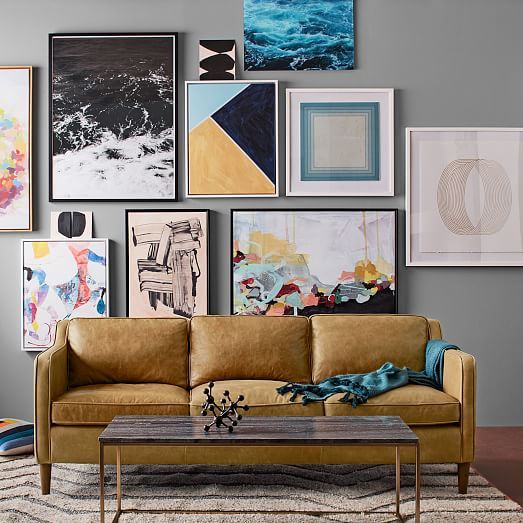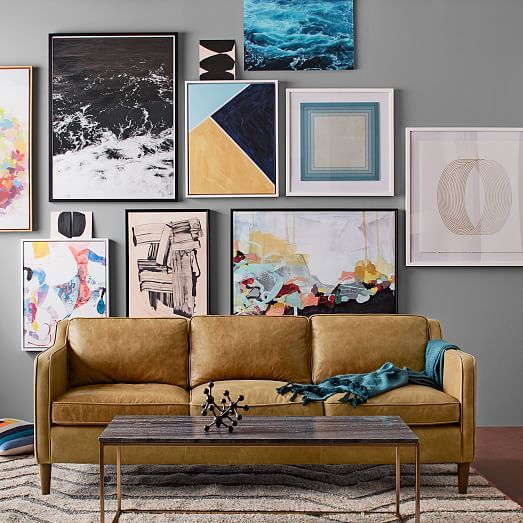 Source: westlem.com
2. Size Matters:
It is fun to mix up frames in different sizes and shapes. Include vertical, horizontal, and square frames in different sizes for better orientation. Always ensure your gallery wall is visually balanced. A super symmetrical look can also do wonders.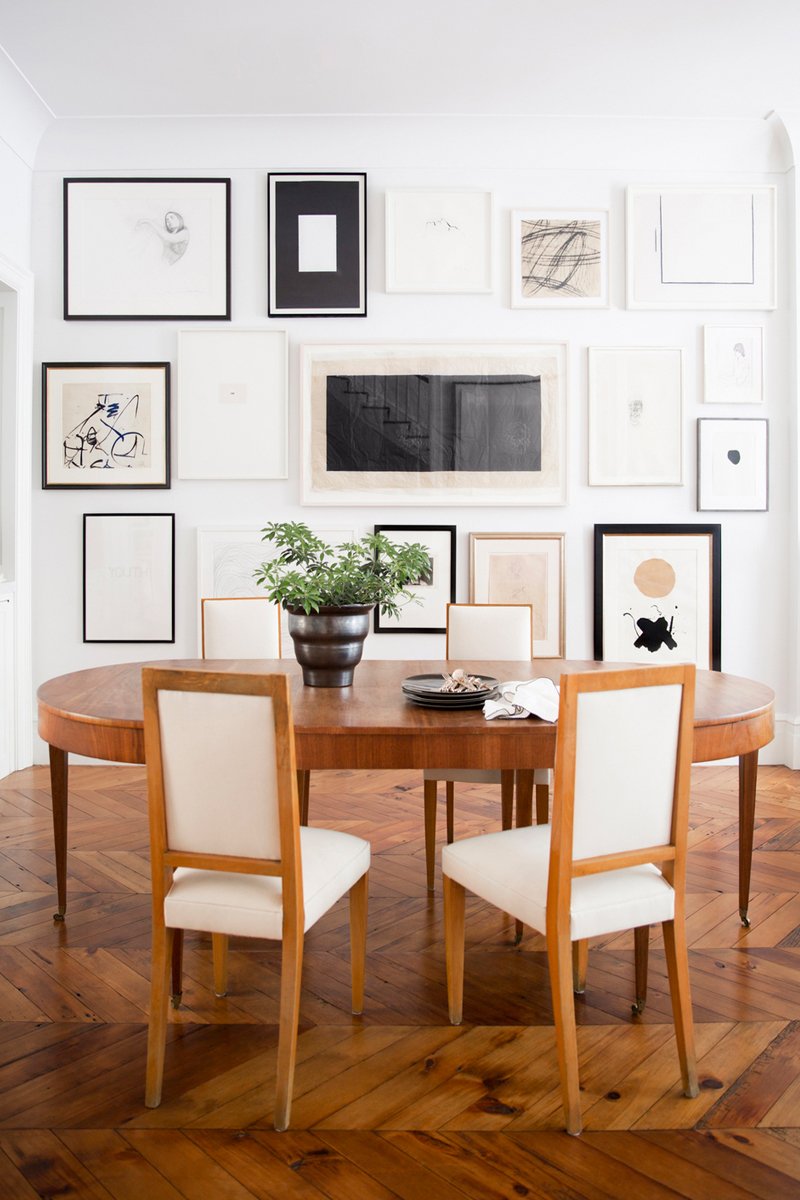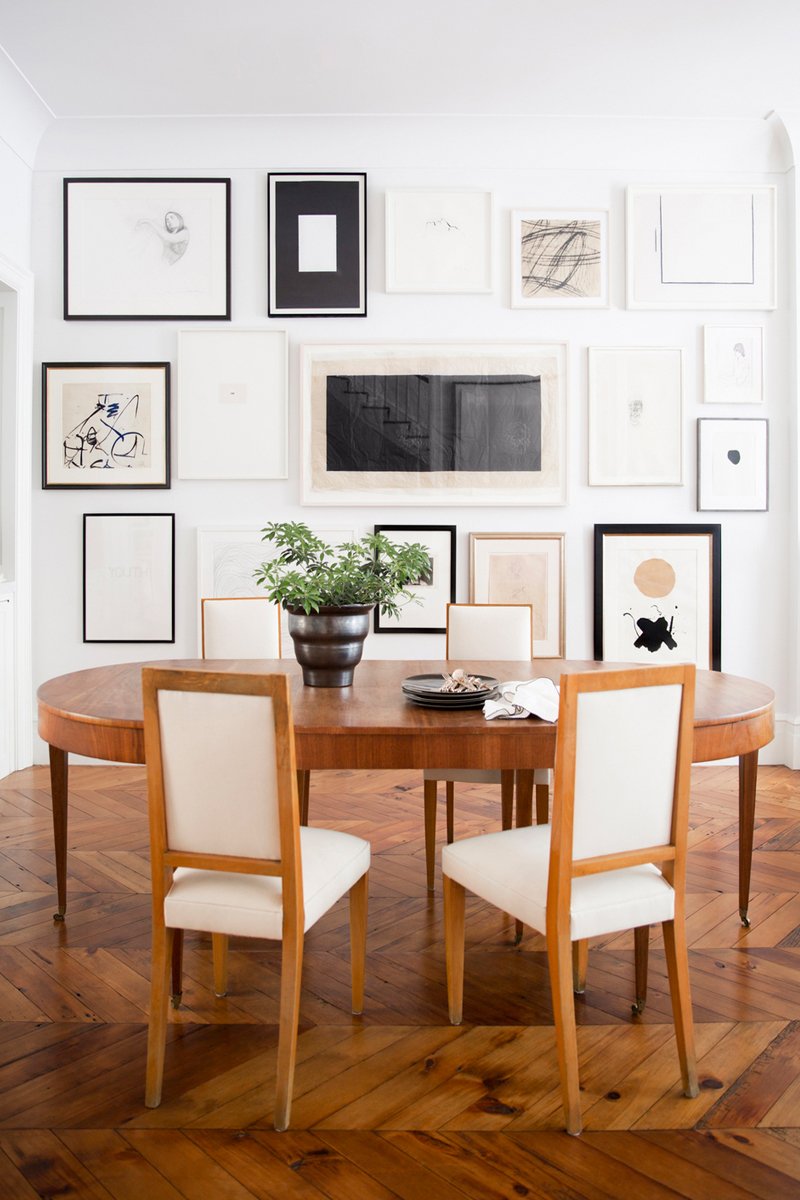 Source: jgbinteriors.com
Don't be afraid to hang your art in a row, just like a museum. This is undoubtedly a simple and inexpensive way to add color, texture, and personality to your wall display, and the result is anything but common.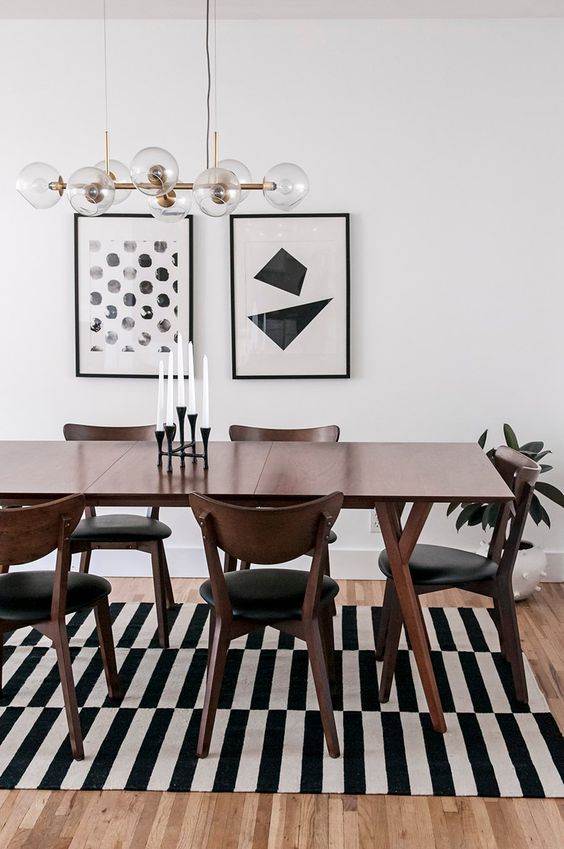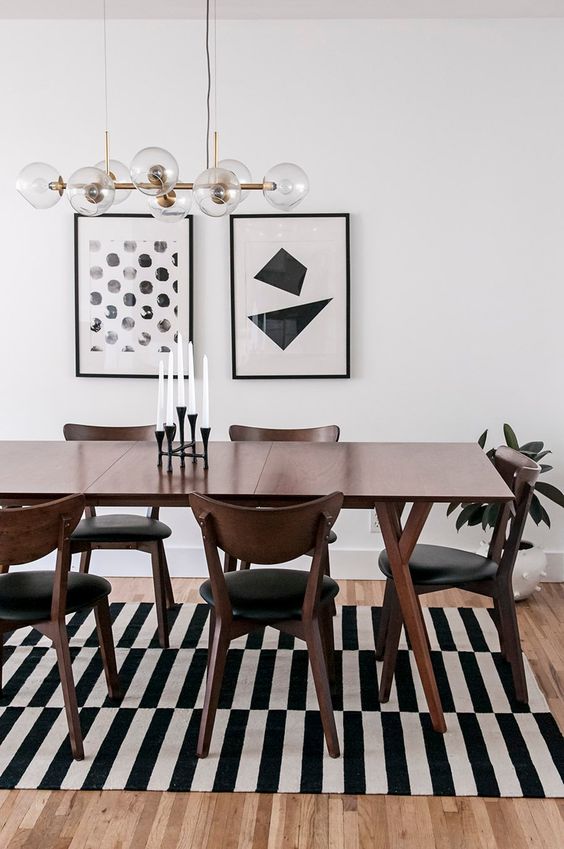 Source: westlem.com
3. Balance
Here's an easy strategy to wisely avoid making any possible mistakes while fixing your frames to the wall: Carefully design a layout with the frame sizes and shapes that you have finalized. Buy some craft paper from your stationary, and trace each frame you want to use onto the paper and trim to size. Tape your craft paper cut outs to the wall with painter's tape to check the layout and final changes. Then go ahead and carefully hang the real pieces.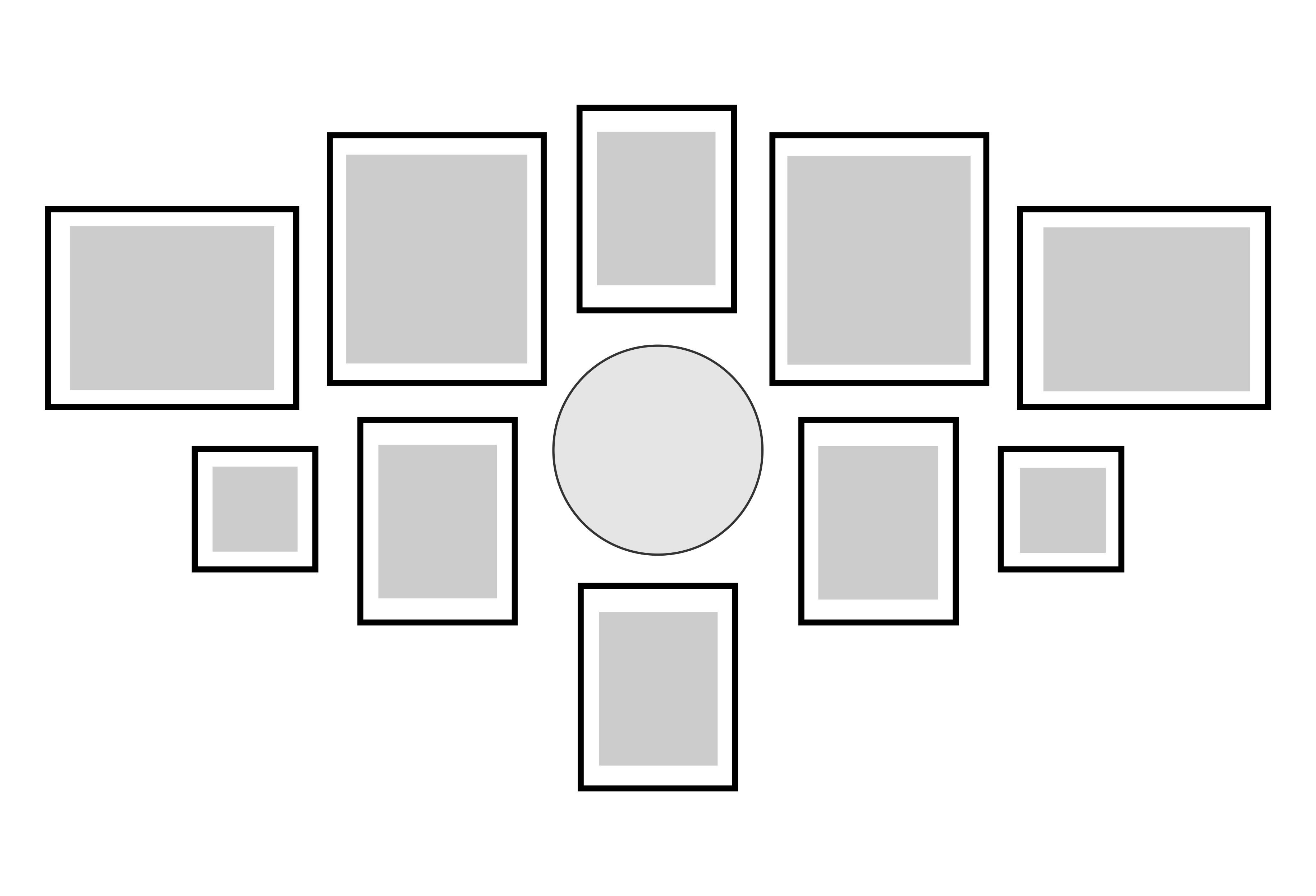 4. Office
Collect and curate images or portraits that ideologically motivate you to work more efficiently. Something or someone you look up to and get naturally inspired. If you find yourself stuck with an awkward space, remember that a small decorative mirror or another key piece of décor can do it all.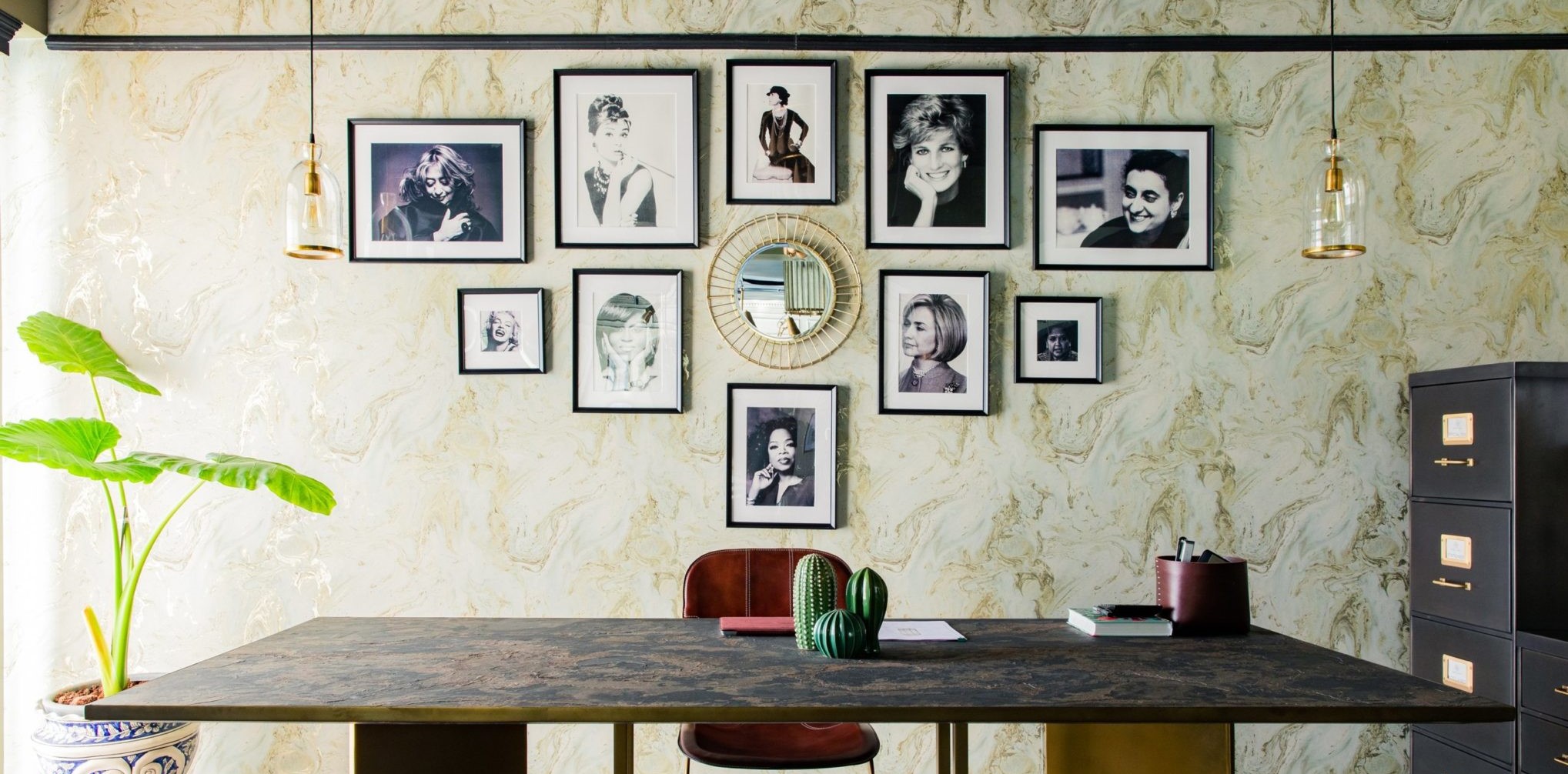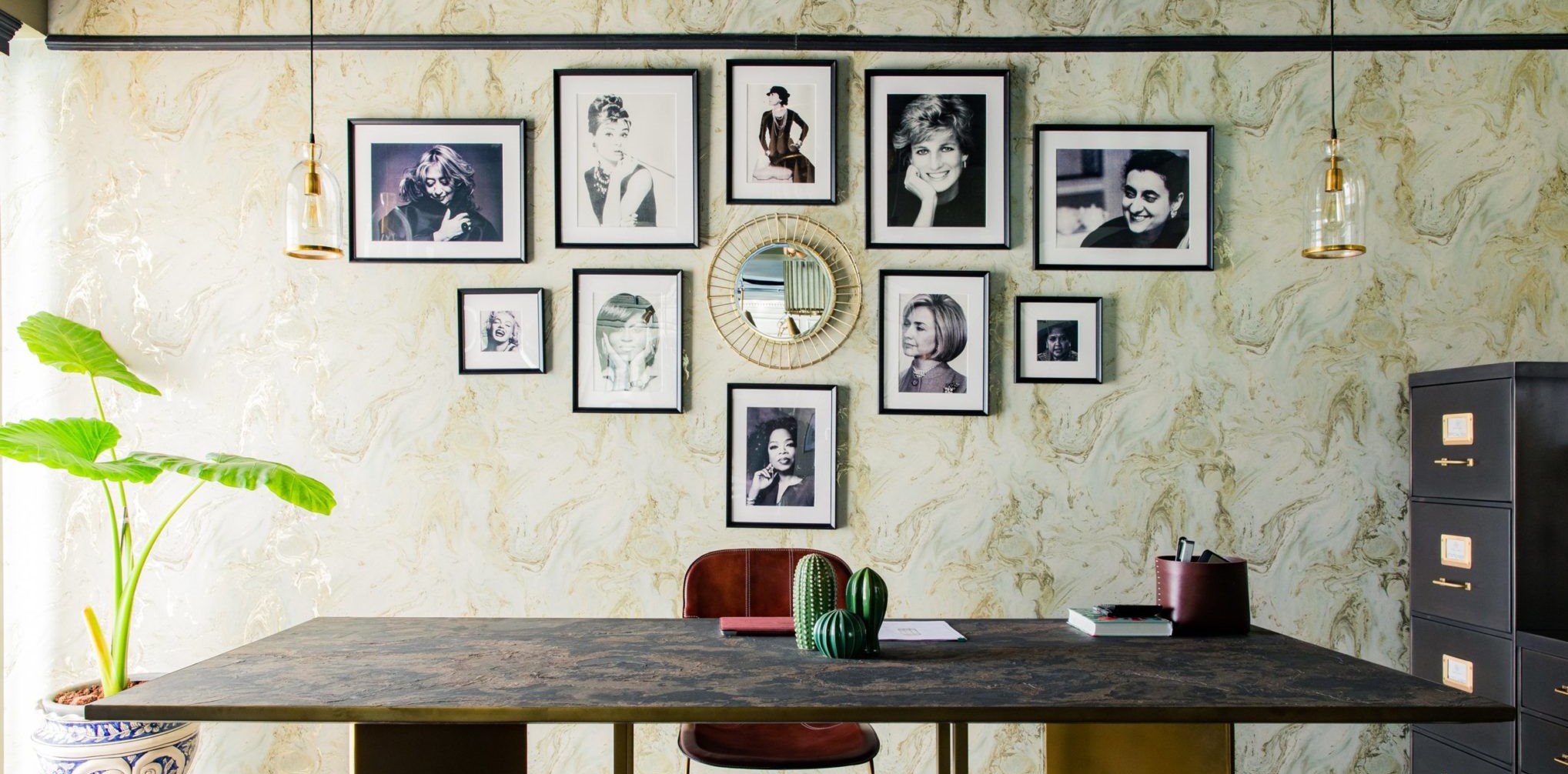 Source: Sage Living